Physical rehabilitation and sports medicine are rapidly growing, evolving aspects of veterinary medicine that focus on diagnosing orthopedic and/or neurologic dysfunction, restoring function and mobility, managing pain, and enhancing performance in our veterinary patients. Most current veterinary education institutions only briefly address physical rehabilitation, but this is slowly improving as more and more schools offer these services to patients. Some veterinary schools even offer classes or clinical rotations that introduce the veterinary student to aspects of rehabilitation and sports medicine. In addition, there are multiple post-graduate opportunities to become further trained in canine and/or equine rehabilitation. Please see our Training in Animal Rehabilitation page for more details. You can even pursue an internship and/or residency in rehabilitation and sports medicine and become boarded. Visit the American College of Veterinary Sports Medicine and Rehabilitation website to learn about board certification.
If this sounds exciting to you, join AARV today! Membership is free to students enrolled in accredited veterinary, veterinary technician/nurse, and physical therapy programs. (Individuals who have already completed veterinary, technician, or physical therapy degrees and are enrolled in post-graduate certification or continuing education programs are not eligible for student memberships.)
Membership benefits include:
Access to all of the resources in our Members Area
Eligibility to apply for our grants including our student case competition
Eligibility to participate in social media competitions (you could win a trip to the SAVMA convention!!)
Support in starting or helping with a Rehabilitation Club at your school including a grant to help sponsor speakers and/or wet labs
Access to a list of rehabilitation clinics that offer externships/shadowing
If you have specific questions about rehabilitation and rehabilitation education, please contact AARV's Education Liaison Dr. Molly Flaherty at education@rehabvets.org.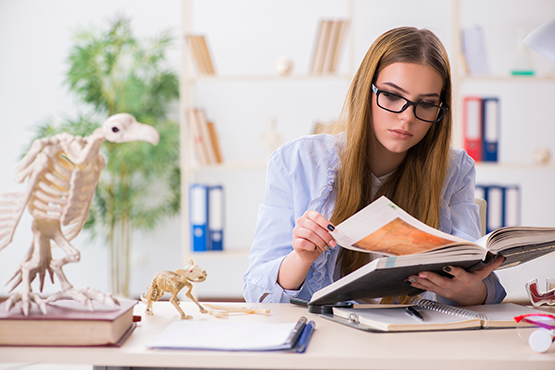 Register Your Club!
Do you have a student club at your university that is interested in learning more about rehabilitation and sports medicine? This may include a Rehabilitation/Sports Medicine Club, Integrative Club, or Holistic Club. If so, the AARV wants to know! Click on the button below to register your club.