President
Theresa E. Pancotto, DVM, MS, DACVIM (Neurology), CCRP
Auburn University College of Veterinary Medicine
1220 Wire Road
Auburn, AL 36849-5540
Email: president@rehabvets.org
Term: 2022-23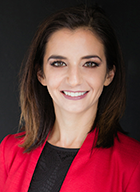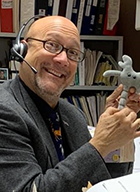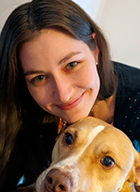 Treasurer
Tari Kern, DVM, CCRP, CVMA, CVSMT
Pawsitive Steps Rehabilitation & Sports Medicine
1894 Star Batt Drive
Rochester Hills, MI 48309
Phone: 248-564-0309
Website: www.pawsitivestepsrehab.com
Email: treasurer@rehabvets.org
Contact Tari about your dues payments.
Term: 2022-25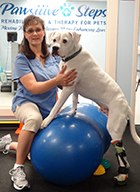 Industry Liaison
Michelle Albers, BS, CVT, CVMRT
Mission Veterinary Partners
Long Lake Animal Hospital and Elk Rapids Animal Hospital
Traverse City and Elk Rapids, Michigan
Email: advertising@rehabvets.org
Contact Michelle for any matters regarding advertising with AARV, sponsorships or concerning how the AARV can help provide speakers for meetings.
Term: 2021-24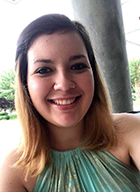 Technician Liaison
Sarah Ostrin, CVT, VTS- Phys. Rehabilitation, CCRP, OCMC, CAPMC
Salem Oregon Animal Rehabilitation
3217 Market St NE
Salem, OR 97301
Website: www.soarvet.com
Instagram: soar_vet
Email: technician@rehabvets.org
Term: 2022-25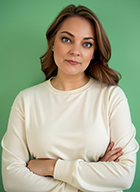 Interim Membership Chair
Katie Neforos, CVT, CCRVN, CVPP
Veterinary Sports Medicine & Rehabilitation of Homer Glen
13726 W. 159th Street
Homer Glen, IL 60491
Phone: 708-966-2600
Email: info@rehabvets.org
Contact Katie for any edits to your member listing or for membership information, or if you want to be on the membership committee.

This position is available.
For more information, please email president@rehabvets.org.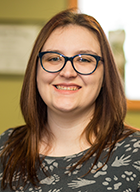 University Liaison
Molly Flaherty, DVM, CVA, CCRP, CVSMT, CAC, CVPP
University of Pennsylvania
Ryan Veterinary Hospital
3900 Delancey Street
Philadelphia, PA 19103
Phone: 215-898-4282
Website: www.vet.upenn.edu
Email: university@rehabvets.org
Term: 2021-24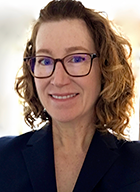 PT Liaison
Tracy Morel, DPT, OCS, CCRT
Brigade Physical Therapist
3rd Armor Brigade Combat Team, 4th Infantry Division
Fort Carson, CO 80913
Email: ptliaison@rehabvets.org
Term: 2021-24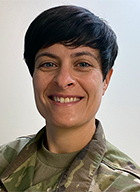 Immediate Past President
Jessica Bunch, DVM, CCRT, CVA
Washington State University Veterinary Hospital
205 Ott Road
Pullman, WA 99163
Phone: 509-432-6065
Website: vth.vetmed.wsu.edu
Email: ce@rehabvets.org
Term: 2022-23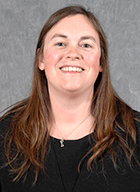 ---
Board member terms begin and end in January of the years listed.