March 2017 Spotlight Practice
Integrative Pet Care of Homer Glen
Homer Glen, Illinois
AARV Members:
Amber Ihrke, DVM, CCRT, CVA, CVSMT
Melissa Trupia, DVM, CCRP
Valerie Williams, PT, DPT, ATRIC, CCRP
Katie Fitzgerald, PT, DPT, CCRT
Katie Dunbar, CVT, CCRA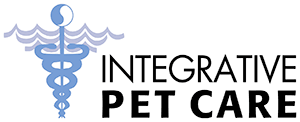 Integrative Pet Care of Homer Glen, which opened in 2013 in Homer Glen, Illinois, specializes in rehabilitation, sports medicine and holistic medicine with an emphasis on an integrated approach to animal health. In four short years, IPC Homer Glen has grown from one doctor and one technician to two doctors, two physical therapists and two technicians. We take pride in the work we do and the success of our patients.

The combined expertise and experience of veterinarians and physical therapists working together offers IPC patients an opportunity to utilize both professions' unique skill sets and points of view for optimal patient care. Our team enjoys collaborating with pet owners and referring veterinarians to provide rehabilitation as part of comprehensive veterinary care. Our team continually strives to improves our knowledge base, patient care, and community outreach to expand awareness of the benefits of rehabilitation.

Continue reading below ...
Integrative Pet Care of Homer Glen offers a variety of therapies and modalities including underwater treadmill, land treadmill, therapeutic exercises, electrical stimulation (TENS/NEMS), acupuncture, chiropractic, pulse-electro magnetic therapy (PEMF), therapeutic ultrasound, class IV therapeutic laser and cryotherapy. In addition, we are situated on nearly two acres of land with the entire back field available for outdoor therapy. We are involved in our community and regularly attend pet-related activities. In addition, we have a charitable fund with the American Veterinary Medical Foundation (AVMF) with the purpose of easing the financial burden for clients with pets requiring carts, orthotics or prosthetics.
Dr. Amber Ihrke has recently been accepted as a resident for the American College of Veterinary Sports Medicine and Rehabilitation. This exemplifies IPC Homer Glen's ongoing commitment to its patients, to excellence in the field of rehabilitation/sports medicine and its bright future in veterinary medicine.
Our rehabilitation team includes:
Dr. Amber Ihrke, DVM, CCRT, CVA, CVSMT
Dr. Melissa Trupia, DVM, CCRP
Valerie Williams, PT, DPT, ATRIC, CCRP
Katie Fitzgerald, PT, DPT, CCRT
Katie Dunbar, CVT, CCRA
Contact
Integrative Pet Care of Homer Glen
13726 W. 159th Street
Homer Glen, IL 60491
Phone: 708-966-2600
Website:
www.integrativepetcare.com