February 2018 Spotlight Practice
Integrative Pet Care
Chicago, Illinois
AARV Members:
Megan Ridley, DVM, CVA, CCRT, CVSMT
Deanne Zenoni, DVM, CVA, CVSMT, CAC, CVMRT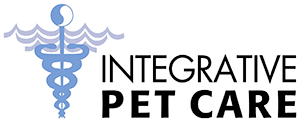 Integrative Pet Care has focused exclusively on veterinary rehabilitation and sports medicine since its opening in 2005. IPC's core philosophy is that rehabilitative services can enrich the lives of all pets. A variety of cases are seen daily, including orthopedic and neurological conditions, sports and conditioning dogs, and post-surgical patients. Our 6,000-square-foot Chicago facility houses a hydrotherapy room, complete with two underwater treadmills and a resistance pool, in addition to a large exercise space with four exam rooms. Modalities offered include: laser, shockwave, ultrasound therapy, electrical muscle stimulation/TENS, as well as measuring and fitting custom-made orthotic devices and carts. Acupuncture and VSMT/chiropractic services are available and performed by our certified veterinarians.
Our Medical Director, Dr. Megan Ridley, leads our talented staff comprised of two veterinarians and five animal rehabilitation therapists. All our therapists have completed extensive in-house training as well as a formal rehabilitation certification program. Four therapists also hold a certification in canine massage and incorporate those techniques into their treatments. We believe that a team approach is the best way to manage each case. Patients are first seen for an evaluation with Dr. Ridley or Dr. Deanne Zenoni along with a therapist who then prescribe a treatment plan. Our collaborative approach ensures that our patients receive customized programs that address their specific needs. Weekly team meetings bring our staff together to discuss current cases.

Continue reading below ...
As educators in the rehabilitation community, Dr. Ridley and Dr. Zenoni bring their teaching skills to our clinic. IPC regularly hosts interns from a variety of backgrounds. Whether it's a veterinarian, PT or tech pursuing rehabilitation certification, a veterinarian completing acupuncture observation hours, or someone interested in joining the field, every intern participates in one-on-one meetings, hands-on opportunities and observation of therapies to meet their goals. We also have an annual summer internship program for veterinary students interested in the field.
Integrative Pet Care prides itself on being an active member of the Chicago community. We promote our practice by sponsoring animal-related events and inviting rescues to use our services at a discounted rate. Local dog trainers and agility instructors who understand the benefit of rehabilitation and sports medicine recommend our facility to many of their clients. We have also learned that building strong relationships with referring animal hospitals and specialty centers is a key component to our success. We also work closely with Bialy's Wellness Foundation, which helps families and rescue organizations care for pets with special needs, particularly those with mobility issues from paralysis, amputation, neurological or birth defects, and other diagnosed ailments.
IPC has recently joined with Ethos Veterinary Health, a national network of hospitals providing specialty and emergency care that focuses on advanced veterinary medicine, along with providing high-quality, compassionate care that improves the lives of pets and their owners. With this partnership comes the opportunity for IPC to expand and impact veterinary rehabilitation on a national level, while continuing to provide the highest quality care and service to our patients, clients and referral partners.
For more information on our practice, please visit our website www.integrativepetcare.com, like us on Facebook (facebook.com/IPCChicago) and follow us on Instagram (Instagram.com/integrativepetcare).
Contact
Integrative Pet Care
2520 West Armitage
Chicago, IL 60647
773-269-2964
Email: info@integrativepetcare.com
Website: integrativepetcare.com