July 2019 Spotlight Practice
Healing Oasis Wellness Center, LLC
Sturtevant, Wisconsin
AARV Members:
Pedro Luis Rivera, DVM, FACFN, DACVSMR, FCoAC – Program Director and Owner, AARV Board Member
Michelle J. Rivera, MT, VDT, CVMRT, AHT – Program Director and Owner
Rosemary LoGiudice, DVM, DACVSMR, CVA, CCRT, CVSMT, FCoAC
Amber Ihrke, DVM, CVA, CVSMT, Resident ACVSMR
Deanne Zenoni, DVM, CVA, CVSMT, CVMRT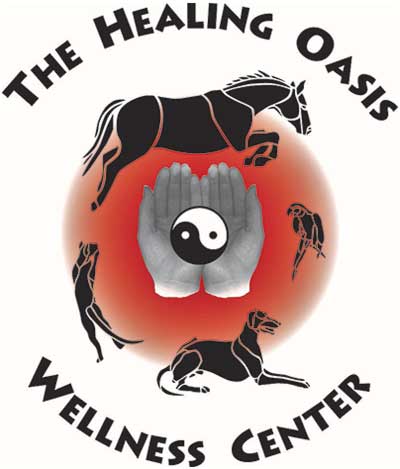 The Healing Oasis Wellness Center LLC is an educational institution dedicated to the advancement of Veterinary Spinal Manipulative Therapy (VSMT), Veterinary Massage and Rehabilitation Therapy (VMRT), and clinical and functional neuro-anatomy as they apply to the above postgraduate programs, and to provide continuing education. The school has been in existence since 1998 and has achieved several state and national approvals and accreditations. The HOWC is a nationally accredited institution recognized as an accrediting agency by the U.S. Department of Education. No other school offering integrative veterinary health care modalities has achieved such standards. The Healing Oasis Wellness Center (HOWC) has also been a registered continuing education provider under the American Association of Veterinary State Boards since 2001, CE provider by the Registry for Approved Integrative Veterinary Education (RAIVE), CE sponsorship by the American Holistic Veterinary Medical Association (recognized by the AVMA-HOD), and the MN Board of Chiropractic Examiners.
Continue reading below ...
At HOWC, quality education is used to create leaders in this particular health care modality. By providing a 2:1 student to instructor ratio, the HOWC and its instructors ensure proper training and one-on-one learning to achieve competency on each of the certification programs. The HOWC strives to provide a variety of teaching methods and aids, to help students integrate and master the subject at hand. They are committed to helping students learn the basic knowledge necessary to provide safe, efficient, and competent treatment of the program registered for. The faculty and instructors are there to help pupils achieve successful completion of the program.
We are most proud of our graduates! We graduate top-quality practitioners who are competent, well educated, and proficient in the most up-to-date therapies for treating patients. We are also proud of our school, faculty credentials, and their experience and field of knowledge.
Our goal is to provide an excellent education as it relates to Veterinary Massage and Rehabilitation; Veterinary Spinal Manipulation and Functional Neuro-Anatomy as it applies to those fields. We don't want to be a "Jack-of-All-Trades," but we want to be the best at what do! Come and experience our commitment and dedication! Find out why we are "Holistic Veterinary Learning At Its Best."
For 2019 The Healing Oasis Wellness Center would like to offer a $1,000 grant to a CVT / LVT / RVT / LVMT that is a member of the AARV and APRVT, to be applied towards the registration, transportation, and lodging to the 2019 Healing Oasis Conference. The conference will be held November 1-3, 2019 at the National University of Health Sciences in Lombard, Illinois. The conference theme is "Integration and Understanding: The Missing Links to Recovery." Deadline for case report submissions is August 15, 2019. For more information about the case report submission format and requirements, please see the Grant Opportunities page in the Members Area of the AARV website.
Information written by AARV Board Member Pedro Luis Rivera, DVM, FACFN, DACVSMR, FCoAC – Program Director and Owner, and obtained from the Healing Oasis Wellness Center website.
Preferred Contacts:
Pedro Luis Rivera, DVM, FACFN, DACVSMR, FCoAC, OR Michelle J. Rivera, MT, VDT, CVMRT, AHT
Healing Oasis Wellness Center
2555 Wisconsin St.
Sturtevant, WI 53177-1825
Phone: 262-898-1680
Fax: 262-886-6460
Email: contact@healingoasis.edu
Website: https://www.healingoasis.edu