JANUARY 2017 SPOTLIGHT
Affiliated Veterinary Specialists
Jacksonville, Orange Park, Gainesville, and Daytona Beach, Florida
AARV Members:
Carla Rodrigues, DVM, CCRP
Jennell Appel, DVM, CCRT
Affiliated Veterinary Specialists (AVS) are regional specialty referral hospitals serving the Northeast Florida and Southern Georgia areas. Hospital staff members are committed to providing outstanding veterinary medical and surgical services for your pet in partnership with your family veterinarian. Our team offers advanced medical, surgical, and rehabilitation services for a wide range of conditions.

Affiliated Veterinary Specialists has grown from a single board-certified veterinary surgeon to a group of board-certified veterinary specialists and a rehabilitation department. Since opening our doors in 1997, Affiliated Veterinary Specialists has been at the forefront of the veterinary specialty profession providing innovative, state-of-the-art medical and surgical techniques acquired from their multiple years of additional training. This additional experience provides an unparalleled expertise and proficiency in specialty medicine, maximizing the care of your pets and success of their recovery and outcome.

We offer cutting-edge therapy options, including underwater treadmill therapy, LASER therapy, therapeutic ultrasound, neuromuscular stimulation/TENS treatment, land treadmill, Game Ready therapy, heat therapy, balancing/core strengthening, and stance analyzer.

Our rehabilitation team includes our full-time practitioner, Carla Rodrigues, DVM, CCRP; our part-time rehabilitation therapist, Jennell Appel, DVM, CCRT; and Teresa Green, our committed and dedicated rehabilitation technician. Together, we strive to deliver the best patient care to each and every patient we treat. Treating every patient as if they were our very own, our practice standards branch from our understanding and respect for the importance of the human-animal bond.

Some common conditions we treat include arthritis and senior conditioning, hip dysplasia, general weakness, degenerative myelopathy, cranial cruciate ligament disease and injury, amputee patients, medial patellar luxation, fracture repairs, and more!

We look forward to expanding our rehabilitation department even further, welcoming new treatments and therapies such as acupuncture and Chinese medicine. Our patients' mobility, function and comfort are our top priorities, and we never lose focus of what rehabilitation can do for both our patients and their families.

We are so proud of our patients and their committed owners. Our patients' recovery and success rely on the collaboration of our AVS team members, the patient, and family at home. Our success and dedication is measured by the joy in our patients' eyes and the happiness we bring to their families.
Contact
Mirya Mason
Affiliated Veterinary Specialists (AVS)
Orange Park Specialty Center
275 Corporate Way, Suite 100
Orange Park, FL 32073
Phone: 904-278-0287
Fax: 904-278-5587
Website: avspethospitals.com
Email: mirya.mason@avspethospitals.com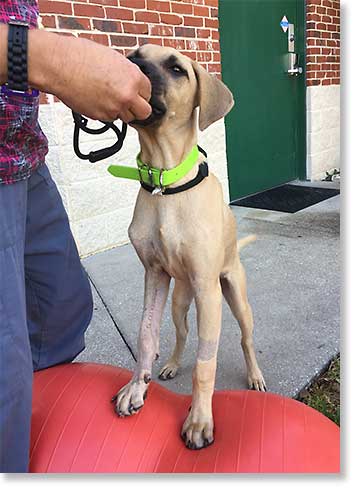 Little Branford was rescued and had a fracture repair.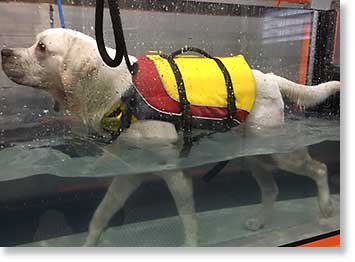 Winston demonstrates how well he has mastered the underwater treadmill as part of his TTA recovery.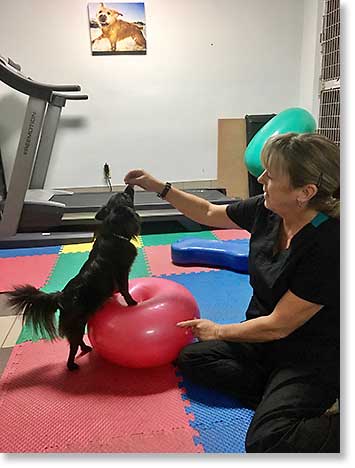 Molly will do anything for some attention and treats! She has come so far after her luxating patella surgery.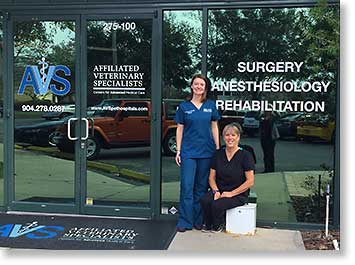 From left: Dr. Carla Rodrigues and Teresa Green, rehabilitation technician.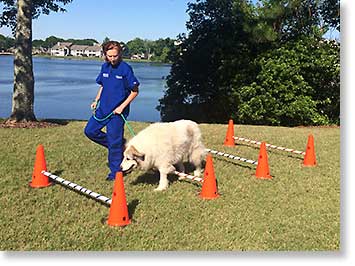 Dr. Jennell Appel evaluating a patient's progress.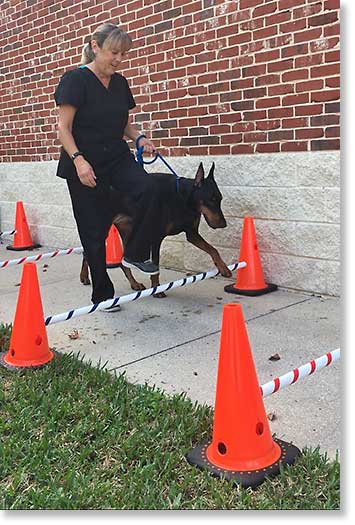 Teresa is guiding Tinka across the cavaletti rails. Tinka is recovering from a TPLO surgery.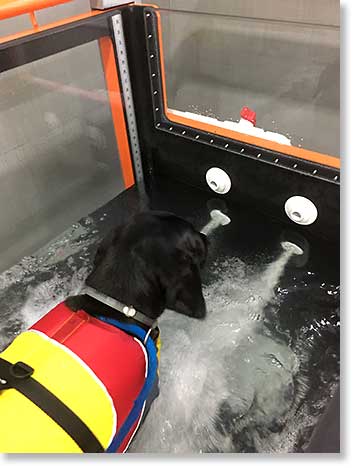 Bug is working hard in the underwater treadmill. She's determined to get back in the field.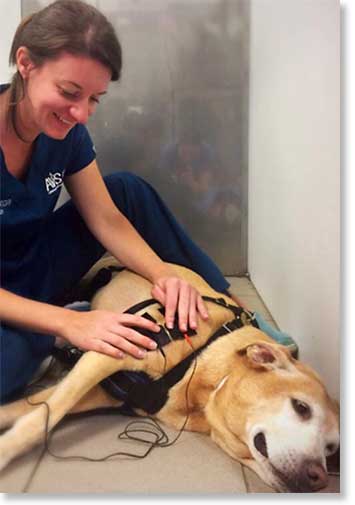 NMES is Sophie's favorite part of treatment! Sophie is recovering from an FCE.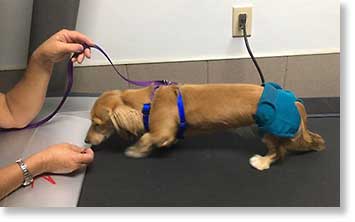 Sasha shows off her moves on the land treadmill.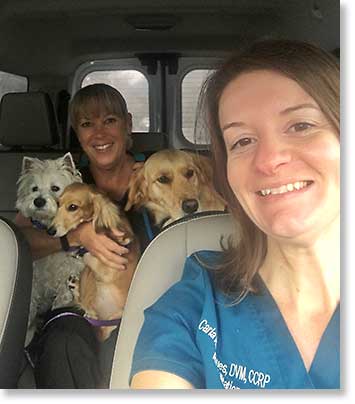 Heidi, Sasha, and Jingles enjoying their field trip in our transport van!