APRIL 2016 SPOTLIGHT
Vanguard Veterinary Hospital
West End, North Carolina
AARV Members:
Dana Vamvakias, DVM, CCRT, cVMA
Megan Buchanan, DVM, CCRP
Vanguard Veterinary Hospital opened in West End, NC on April 1, 2014 with the goal of providing high quality veterinary medicine, surgery and diagnostics. We are an AAHA-accredited veterinary hospital that, in addition to preventative care, offers a range of advanced diagnostics and therapeutic capabilities, including physical therapy and rehabilitation, acupuncture, ultrasonography, laparoscopy and endoscopy.
Our Rehabilitation and Sports Medicine Service offers physical therapy, conditioning and rehabilitation to promote longevity and an improved quality of life in our patients. Canine sports medicine considers aspects of conditioning, nutrition, physiology as well as injury prevention in canine athletes involved in performance or working disciplines. We work with our clients to develop the best strengthening and conditioning programs to improve the athletic performance of these canines. During rehabilitation sessions, multiple therapy modalities are used to achieve our goal of minimizing or removing pain and allowing our patients to return to their original form of movement or achieve a better quality of life.
Physiotherapy
Underwater Treadmill and Therapy Pool
Electrical Stimulation (TENS)
Game Ready Intermittent Cryo-Pneumatic Compression
Therapeutic Laser (IIIb & IV)
Electromagnetic Pulse Field Therapy
Gait4Dog Analysis
Veterinary Acupuncture
Regenerative Veterinary Medicine (Stem Cell Therapy)
Nutritional Consult and Weight Management Strategies
Dana Vamvakias, DVM, CCRT, cVMA, is a 1994 graduate of the NCSU College of Veterinary Medicine. She has a diversified veterinary career with experience in private and emergency practice, as well as active, reserve and civilian services in the US Army Veterinary Corps and the US Special Operations Command. She has extensive experience and training focused on enhancing the performance and longevity of working canines and has an interest in canine sports medicine, rehabilitation, pain management and working dog veterinary research.
Megan Buchanan, DVM, CCRP, is a 2011 graduate of the VA-MD Regional College of Veterinary Medicine. She comes from a general practice background but was drawn to idea of integrated medicine for pain management and improving quality of life for her patients.
Contact
Vanguard Veterinary Hospital
1995 Juniper Lake Rd
West End, NC 27376

Phone: 910-420-2902
Fax: 910-420-2847
Email: vanguardvh@outlook.com
Website: www.vanguardvethospital.com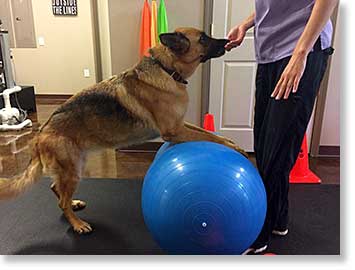 Nora performing physiotherapy as part of her post-TPLO therapy.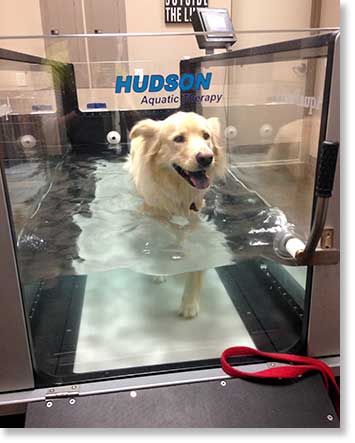 Buddy enjoying his hydrotherapy.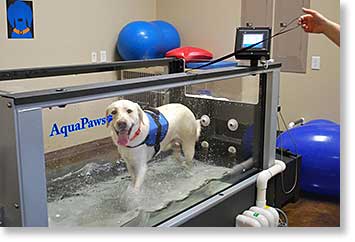 Finn was diagnosed with bilateral elbow dysplasia and had arthroscopy performed on both elbows. His post-op recovery program included laser therapy, Game-Ready and hydrotherapy.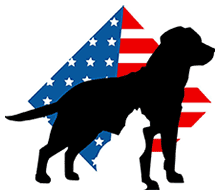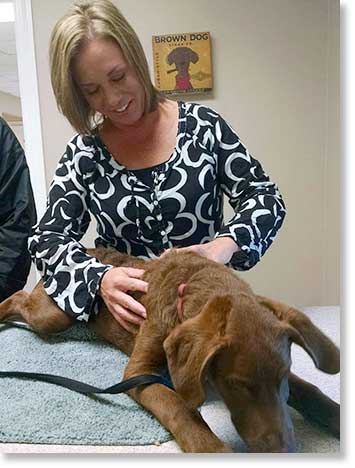 Dana Vamvakias, DVM, CCRT, cVMA, doing an exam on a canine patient.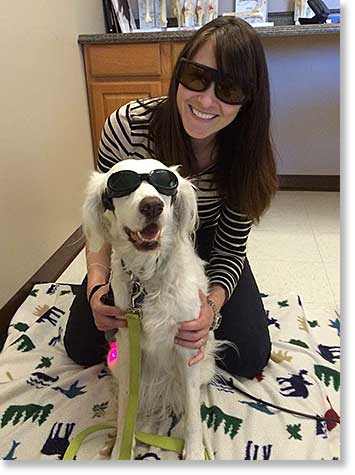 Megan Buchanan, DVM, CCRP, and Ida Mae during her laser therapy.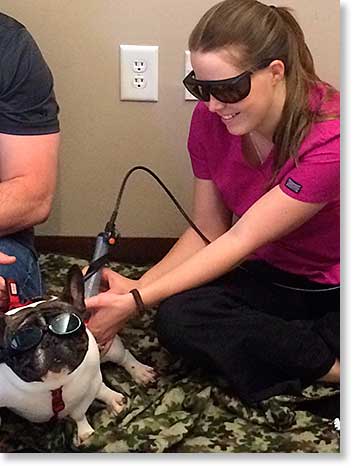 Our rehab technician, Amber, performing a laser treatment on Bane.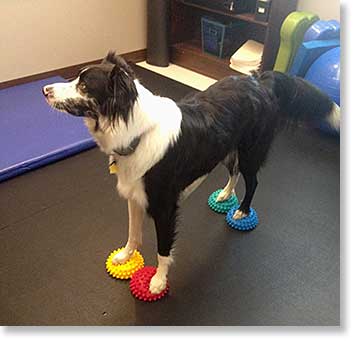 Olaf, an agility athlete, demonstrates physiotherapy exercises he uses as part of his conditioning regimen.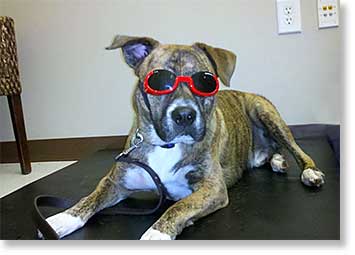 Rowdy has been diagnosed with bilateral elbow dysplasia and a rupture cranial cruciate ligament that was surgically corrected. In this picture he is all set for his laser therapy.