The Charleston Veterinary Referral Center is a 24-hour emergency and critical care center and referral specialty hospital located in Charleston, South Carolina.
In June, CVRC was awarded a Level I certification by the Veterinary Emergency and Critical Care Society, one of only six in the United States and the only center in the Southeast to attain this distinction.
As the premier emergency and advanced care veterinary center in the region, CVRC works closely with referring veterinarians to provide the highest standards of medicine and service, giving pets the best chance to live longer, healthier lives. Further, our emergency clinicians work hand-in-hand with our specialists, ensuring that pets receive multidisciplinary expertise in diagnosis and treatment.
Rehabilitation Services
CRVC recently expanded its Animal Rehabilitation & Fitness department to offer innovations in specialized animal care. Dogs and cats that have sustained injuries, undergone orthopedic surgeries, and those that are overweight can all regain mobility, agility and fitness more quickly and safely in the Center's newly designed facility.
Led by Jennifer Au, DVM, DACVS, CCRT, who is board-certified in surgery and rehabilitation, and rehabilitation therapist Artise Stewart, DVM, CCRP, the department staff just opened a rehab and exercise room complete with underwater and land treadmills, laser therapy, electro-stimulation, therapeutic ultrasound, hurdles, balance balls and boards, and a cushioned floor surface that protects healing muscles, tendons and joints from the jolts of exercise. The room is long enough for dogs to gallop in, and even has see-through windows so owners can watch their pets' progress.
Electrochemotherapy
CVRC also recently began treating malignant tumors in dogs and cats with a sophisticated new modality, electrochemotherapy (ECT). Electrochemotherapy delivers trains of electrical pulses to cancer cells shortly after injection of chemotherapeutic drugs. The pulses open pores in the tumor cell membranes making them more permeable and enabling better penetration of anti-cancer drug molecules to increase tumor cell kill. Animal patients undergo very light, short anesthesia before the 5-10 minute procedure and typically require just two or three treatments, compared to radiation, which can involve more than 30 sessions. CVRC is the only veterinary hospital in the Southeast to offer this treatment.
Technology
CVRC possesses the most sophisticated imaging, monitoring and laboratory instrumentation available. It is the only veterinary facility in South Carolina with a high field MRI on site. In addition, it has CT, digital radiology, and a complete in-house laboratory and pharmacy. These technologies allow physicians to obtain crucial information and medication rapidly, speeding their ability to diagnose and treat medical and surgical conditions and thus improving outcomes.
Staffing
CVRC was founded in 2010 by Alan E. Green, DVM, who serves as chief of staff. The Center, which treats predominantly dogs and cats, now has 17 veterinarian staff members with expertise in cardiology, dentistry, emergency and critical care, diagnostic imaging, internal medicine, neurology, oncology, physical therapy, surgery, radiology and physical rehabilitation
David B. Sachs, DVM, serves as medical director, and Kristin Welch, DVM, DACVECC, is chief of critical care.
Contact
Charleston Veterinary Referral Center (CVRC)
3484 Shelby Ray Court
Charleston, SC 29414
Phone: (843) 614-8387
Email: info@charlestonvrc.com
Web:charlestonvrc.com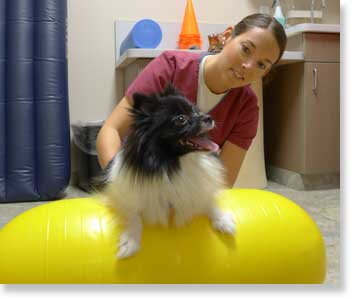 Dr. Artise Stewart works with a rehab patient.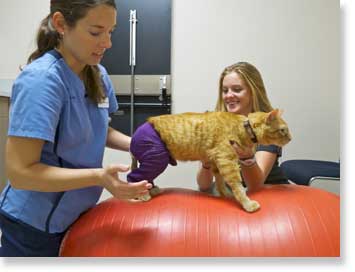 Dr. Artise Stewart treats a feline patient.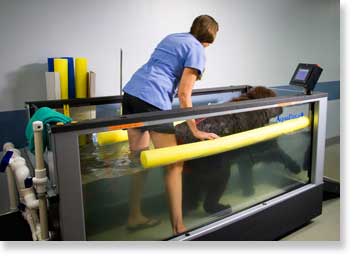 Tracy Pejsa, LVT, CCRP, CCMT, helps a Newfoundland in the underwater treadmill.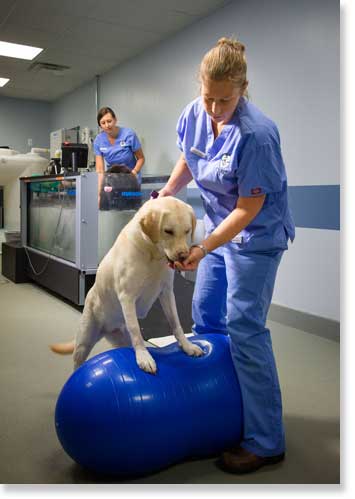 Staff members provide rehabilitation services in the expanded Animal Rehabilitation & Fitness department.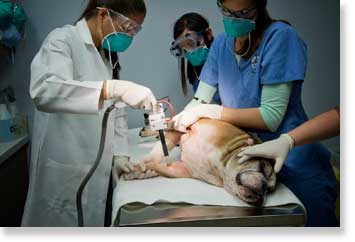 Electrochemotherapy at CVRC.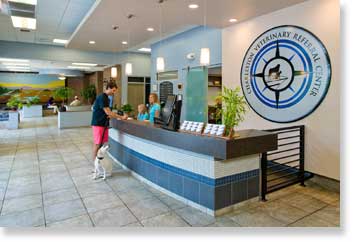 The lobby.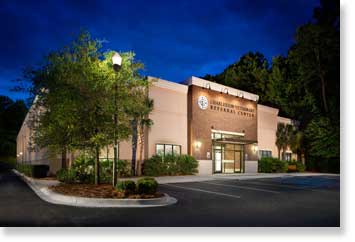 The exterior of the hospital.