JULY 2016 SPOTLIGHT
Equine Performance Specialists
Loveland, Colorado
AARV Member:
Kerri A. Belsito, DVM, MBA, Medical Acupuncture for Veterinarians, Rehab/Physiotherapy-ARI, Health Coach-IIN
Dr. Kerri Belsito recognized her passion for rehabilitation in high school — she would gravitate toward the poor performing horses and even bought a horse from an auction and nursed him back to health and into work. She started her own practice in 2002 in Colorado and began focusing on Sports Medicine and Rehabilitation.
The farm facility was opened in 2005 by Dr. Belsito and the AquaPacer water treadmill was added in 2008. The practice is proud to offer digital radiology and ultrasound, access to regenerative medicine and performance dentistry. At the current time, we are the only veterinary-managed equine rehabilitation facility in Colorado, and we pride ourselves on collaborating effectively with other veterinarians and referral centers in the best interest of the horse.
Our practice bases all treatment on accurate, complete diagnosis realizing that concurrent issues may arise as a sequelae to physio assessment and treatment.
The practice feels strongly about addressing pain and employs Class IV Laser therapy, chiropractic and acupuncture, whole body vibration (Vitafloor VMO) as well as pharmaceutical options. We believe that individuals cannot heal and rebuild in the presence of pain.
Our program's foundation is proper nutrition with an emphasis on gut health. We have a 3m video gastroscope and use multiple approaches to healing the digestive tract not limiting ourselves to prescription medications.
We take a global approach while maintaining attention to detail and biomechanics. Our individualized plans have a high success rate getting horses back to performing at the desired level. We also have an excellent reputation for good judgment and honesty identifying which horses will not be able to return to the desired level of performance.
Our practice is very unique — being a private facility we have complete control over management. We are lucky to have several arenas with different footing, including an indoor arena. We can graduate our patients back to turnout and under saddle work under the guidance of Dr. Belsito and our wonderful rehab rider, Jordan Mau, avoiding the problems and anxiety of a client having to address these issues after they take their horse home.
Dr. Belsito trained at the Animal Rehab Institute with several of the world's most respected physiotherapists. She is certified in Veterinary Medical Acupuncture and proprioceptive/kinesio taping. She also has completed a HUMAN Health Coach Certification from the Institute of Integrative Nutrition and has taken over the lunch program at her son's school. Dr. Belsito is also pursuing her Certified Practitioner designation through ISELP.
Our team consists of veterinary assistants who are often students or recent graduates of CSU waiting for vet school admission. We mentor undergraduate externs from CSU, typically during the summer break. Our talented rider, Jordan Mau, is a crucial part of the team and is instrumental in teaching riders to better understand biomechanics which promotes longevity and reduces the incidence of reinjury.
The practice has supported local horses who have competed at the American Eventing Championships and supports local dressage, eventing and children's rodeo groups.
Contact
Equine Performance Specialists
Kerri A. Belsito, DVM
5401 West CR 12
Loveland, CO 80537
Phone: 970-215-6856
Email: kbelsitodvm@gmail.com
Website: www.equineperformancespecialists.com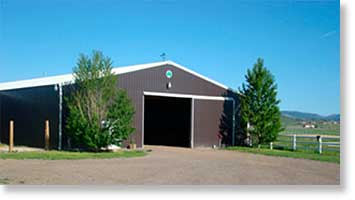 Main Barn entrance.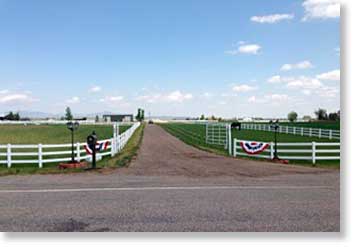 .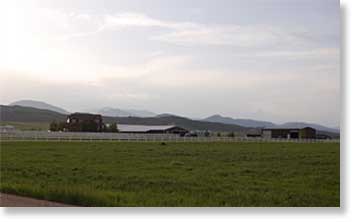 The farm — morning view.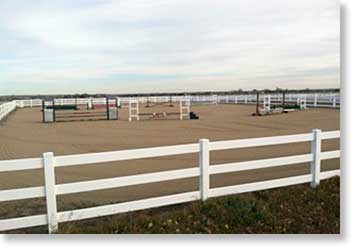 Jump arena.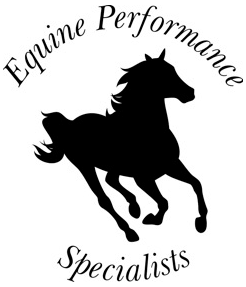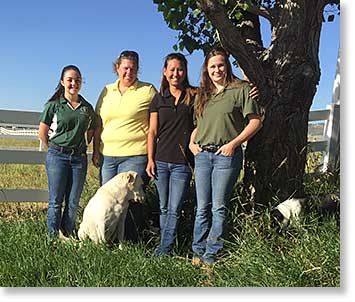 Equine Performance Specialists staff members (from left) summer CSU undergrad extern Rachel Wertheimer, Dr. Kerri Belsito, rehab rider/treatment supervisor Jordan Mau, and summer CSU undergrad extern Sara Marguiles pose with Zoomi. Not pictured are Kelsey Mooney, veterinary assistant, and Paige Petrocco, high school extern.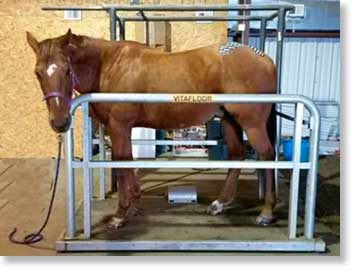 George enjoying some whole body vibration.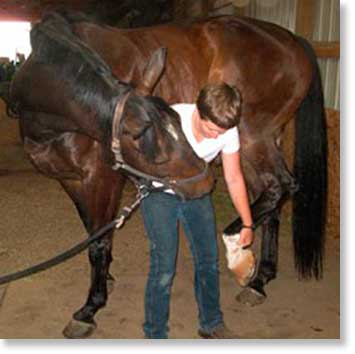 Proprioceptive exercises.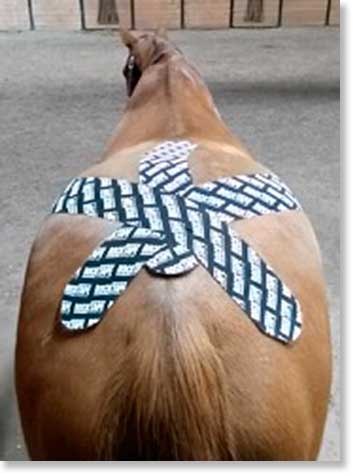 Proprioceptive taping.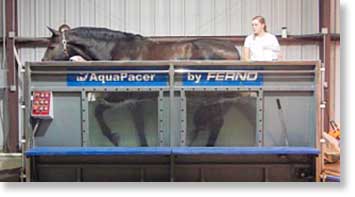 Upper-level dressage horse staying fit!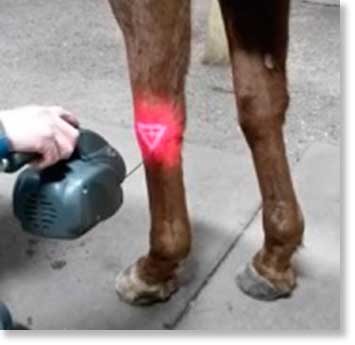 MLS Cutting Edge Laser.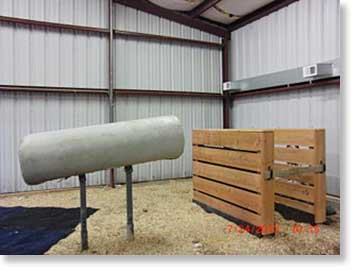 Breeding shed.